The Lilla Jewel Award—named in honor of artist, radical feminist, and suffragist Lilla Jewel— was created to address the inequities that women and artists of marginalized genders experience by resourcing and amplifying Oregon-based artists who advance a social change message through their work. Created nearly 25 years ago, the Lilla Jewel Awards have funded dozens of poets, choreographers, singers, painters, photographers, filmmakers, writers, and other artists embedded in our social justice movements.
This year, we are excited to announce our 2021 award winners: filmmaker and artist RaShaunda Brooks and taiko artist and educator Michelle Fujii!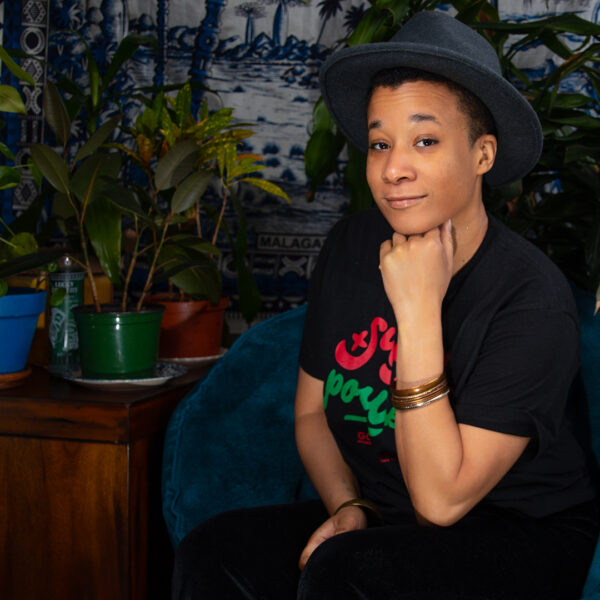 RaShaunda Brooks is a filmmaker and artist based in Portland, OR who creates modern-day narratives of Black and Brown people to accurately reflect the truths in their communities. She believes that the more complex, well-rounded stories of Black and Brown people out there, the more these communities are empowered to also write their own histories and experiences. Brooks believes when people aren't given room to express themselves, it breeds chaos and/or stagnation, but personal expression takes time to cultivate. When Black and Brown people are focused on survival, real creative expression cannot be prioritized, cannot thrive. She organizes under Y.G.B. (Young Gifted and Black / Brown) Portland, is a project coordinator for Open Signal Labs: Black Film fellowship, and manages local duo Brown Calculus. These rich connections provide Brooks the room to hold stories of people who often don't get represented right now in dominant white narrative; to share the lives of those who look like her.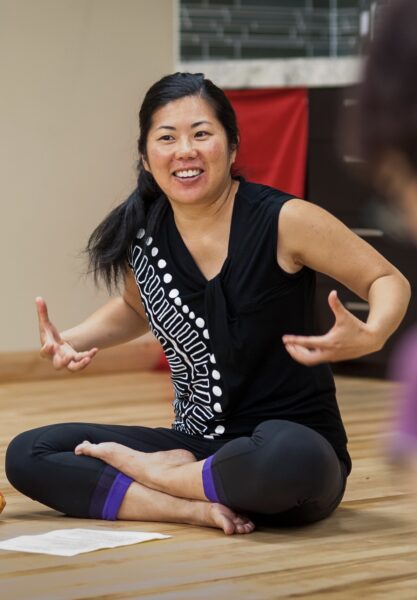 Michelle Fujii, co-director of Unit Souzou, creates contemporary work centered in the art forms of taiko and Japanese folk dance. Her work navigates the multifaceted complexity of identity in our communities, a constant excavation to claim their own identity story. After graduating with a UCLA ethnomusicology degree, Michelle studied in Japan with foremost theatrical folk dance company, Warabi-za, through a Japanese Bunkacho fellowship. Michelle has been a guest artist and collaborator with numerous North American and international taiko groups. In 2014, Michelle with her partner Toru Watanabe, fused their unique skills to build Unit Souzou, a Portland-based taiko ensemble creating an expressive blend of taiko and Japanese folk dance, forging new traditions for evolving communities.
She serves on the board of Arts Northwest, Artist Advisory Council of Dance Place, and is the Co-chair of Women & Taiko, a movement dedicated to making visible the contributions of womxn taiko leaders. Michelle has been awarded fellowships from the Oregon Arts Commission and the Jubilation Foundation. Her newest work, Constant State of Otherness, is a National Performance Network, MAPFund, and New England Foundation for the Arts funded project, which centers on the historical and divisive ways that othering has pervasively and insidiously affected our communities.