From Donor Advisors to
Donors in Movement.
Leveraging funding for the movement.
Donor-advised funds—which provide a way for people with wealth to receive tax deductions and retain control of the funds—is at odds with Seeding Justice's imperative to redistribute both wealth and power to the communities most impacted by injustice. As the COVID-19 pandemic increased awareness around the importance of moving resources into marginalized communities, movements like "Half My DAF" have pushed donor advisors to distribute at least 50% of their donor-advised fund in the immediate future. While this is a good start, it doesn't go nearly far enough. As of 2020, $142 billion is held in donor-advised funds. These are donations for which donors have received a tax deduction, but are not at all guaranteed to reach the organizations and communities that need it the most.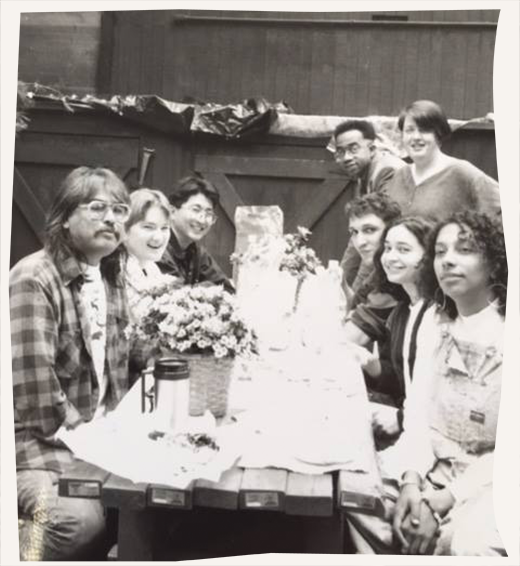 How our Donor-in-Movement fund is different
We know there are people who want to use their wealth to advance social justice movements and don't want to participate in an extractive, wealth-centered DAF system. This is why we created Donor-in-Movement Funds.
Our Donor-in-Movement Funds are set up for donors with vision who want to ensure their giving is in alignment with their progressive values. They were created to make actionable and long-lasting change within Oregon's social justice movements, and built to spend down donations, not hold them in perpetuity. In addition, Donor-in-Movement Fund advisors know that Seeding Justice is uniquely suited to connect donors with the emerging, grassroots movements in Oregon whose work moves the needle toward a more just, democratic, and equitable world.
Each year, 50% of a DMF is allocated to our grassroots Grantmaking Committee. Their expertise within and knowledge of the grassroots, social justice landscape ensures these DMF funds will reach the groups and projects working to make the biggest impact across the state.
Another 40% of the funds in a DMF is distributed to groups of the donor's choosing that are in alignment with Seeding Justice's values and are led by the communities most impacted — Black and Indigenous folks and people of color (BIPOC); women and LGBTQ+ folks; people with disabilities; people living on low incomes; youth; and immigrants and refugees.
And 10% goes to Seeding Justice to provide operational support and keep us on the forefront of seeding justice in Oregon.
How to start a DMF
If you're interested in opening a Donor-in-Movement Fund with Seeding Justice, explore our donor resources and our one-pager below. For any additional questions, schedule a meeting with our Development Director Dena Zaldúa.