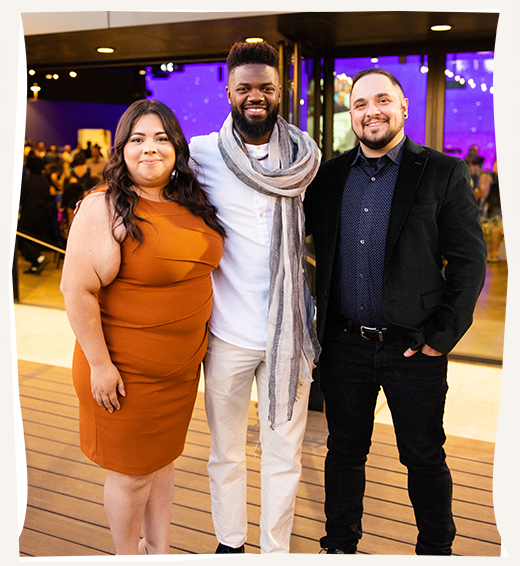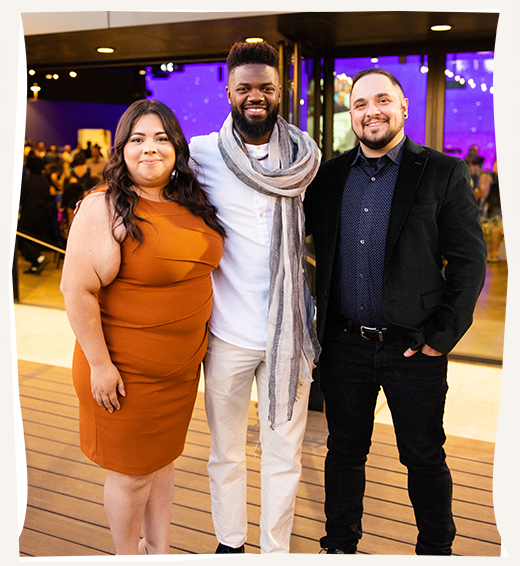 Investing in Our Movement Leaders
History has demonstrated that community organizers are the beating heart of the new future we're working to build together. Without their energy and labor that has nurtured the movement towards racial, economic, gender, and climate justice, our existences would look radically different.
Yet, for all the impact community organizers have shaped across our state, they are rarely given their flowers, let alone supported financially in any meaningful way.
Since our founding nearly 50 years ago, Seeding Justice has invested in developing leaders throughout the grassroots movement. With this award, we hope to not only ensure our Justice Fellows are able to continue the pivotal work they do in our communities, but also create avenues towards individual and familial care and intergenerational wealth to help support futures to come. 
The Justice Fellowship offers an unrestricted cash award of $25,000 per year, for a total of $75,000 over three years, to community organizers in Oregon who have demonstrated radical love, resistance, and resilience in their work bringing people together and nurturing the movement towards justice.
Our Justice Fellows represent a range of identities and center community by amplifying the voices and insights of those most impacted when developing solutions and meet community where they're at. Through their work, they've had a measurable impact by identifying and understanding the root causes of injustice and work to challenge how existing systems created these problems to begin with.
Isa Peña is the Director of Strategy at Innovation Law Lab and is based in Oregon.
Isa has been a long-time organizer and leader in the immigrant rights movement in Oregon and formerly worked as the Interim Executive Director of Causa. Isa is a daughter of immigrants from Jalisco, Mexico and is excited to leverage her strengths and skills in relationship building and policy advocacy to help advance immigrant justice.
Lamar Wise began his life of advocacy in college, volunteering as a board member for the Oregon Student Association and Oregon Students of Color Coalition. He served as the Legislative Director for the Oregon Student Association in 2015 and eventually became Executive Director in 2017. During his time at OSA, he focused on fighting against tuition increases, increasing mental health services on campuses, and empowering students to be involved in the electoral process.  
After helping register 35,000 students to vote in the 2018 election, Lamar transitioned to working for Oregon AFSCME as a Political Coordinator in 2019, where he has focused on fighting for economic justice to all working families. Lamar is now the Political Manager for Oregon AFSCME. 
Seth Johnstone joined the team at Basic Rights Oregon in 2021 as the Transgender Justice Lead Trainer and Organizer.
Seth is a compassionate strategist and community educator. For the last decade, Seth has been working in LGBTQ2SIA+ youth advocacy with a focus on equity training facilitation, homeless youth services, direct advocacy work within community, and policy. Seth loves to use interactive group storytelling as a tool to ground folks in the moment, in order to support groups generating new ways forward. He believes deeply that all people and groups have the ability to grow and change.