South Metro
Racial Justice and Equity

Project
Seeding Justice is a nonprofit organization funding grassroots social and racial justice focused organizations that work to dismantle injustices in our communities.
Seeding Justice has received American Rescue Plan Act (ARPA) dollars to build the capacity of small, community-based organizations that are working toward a racially just community in the South Metro region, specifically in Lake Oswego, West Linn, Tualatin, Southwest Portland, Rivergrove, and Durham.
The South Metro Racial Justice and Equity Project (SMRJ) will provide up to ten selected organizations with both financial resources and capacity building support in the areas of:
●      Anti-Racism and Cross Cultural Engagement
●      Operations and Finance
●      Governance
●      Movement Building and Community Organizing
●      Care and Healing
●      Fundraising and Communications
(For more on what these areas encompass, please check out this document.)
The SMRJ will utilize a cohort model that over a two-year period, will provide selected organizations with:
●      Annual operating support grants of up to $30,000 per year ($60,000 total over two years);
●      Opportunities for networking, learning, and convening with other like-minded organizations in their region; and
●      No-cost technical assistance and consulting in areas of need the organization identifies.
To be eligible to apply, an organization must:
●      Have their 501(c)(3) status or be fiscally sponsored by a 501(c)(3) organization. (If you need more information, please contact us with any questions about 501(c)(3) or fiscal sponsorship status);
●      Be led by and/or work in close partnership with Black, Indigenous, other people of color, and/or communities impacted by systemic oppression, especially those who were and continue to be disproportionately impacted by COVID;
●      Have a current annual budget of $500,000 or less; and
●      Work toward benefiting communities in Lake Oswego, West Linn, Tualatin, Southwest Portland, Rivergrove, and Durham.
In selecting organizations to participate in the SMRJ, we will be prioritizing those that:
●      Are committed to anti-racist work, i.e. the active engagement in organizing that seeks to name and dismantle white supremacy, and individual, institutional, and systemic racist practices;
●      Are engaged in community organizing or other work that builds power for those most impacted by racial injustice;
●      Are in need of capacity building in order to expand, grow, or provide better services/programs;
●      Have dedicated staff or volunteers who can commit at least 10 hours per week to the cohort's work, and are ready and in a position to actively participate in the process; and
●      Are open to cross learning and cross sector collaboration, and see the benefit of shared learning spaces.
Decision Making + Timeline
All funding decisions will be made by the SMRJ's grant review committee, which will be composed of a diverse group of folks who are often excluded from decision-making spaces.
Grant reviewers will live and/or work in the South Metro region, and bring to the table their lived experience and professional expertise around racial and social justice.
The timeline for this opportunity is as follows:
● Monday, August 1 – Cohort applications open.
● Friday, September 2 – Deadline to apply. Applications must be submitted by 5 p.m. PST.
● By late September – Grant Review Committee makes decisions, organizations are notified, and selected participants/grantees receive materials to prepare for their first convening.
● Mid October – First cohort convening!
Join the SMRJ Grant Review Committee
You can have a voice in deciding what organizations are selected to participate in the SMRJ. Learn more, below, and apply to be a grant reviewer! 
Meet the Cohort Facilitators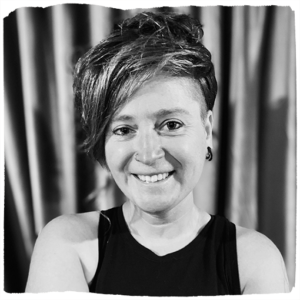 Katie Sawicki (She/They)
Katie helps projects cross the finish line from the vision to the plan to action. She provides facilitation and individualized support to organizations, coalitions, and community groups seeking to advance racial and social justice work. This includes strategic planning; convenings; policy platform and campaign development; policy advocacy; building organizing capacity; and organizational development that centers on communities most impacted by social, economic, and health inequities. Her work draws on a decade at the Center for Alternative Sentencing and Employment Services in New York City and eight years with the Advocacy and Civic Engagement Department at the Urban League of Portland. They provide support to a wide array of movement building organizations, including Unite Oregon, Rogue Climate, Oregon Justice Transition Alliance, Social Justice Fund, Oregon Health Equity Alliance, and other inspiring movement building organizations.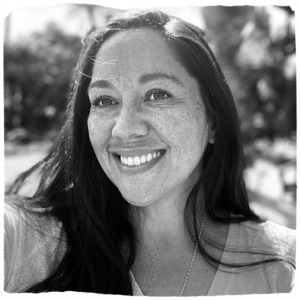 Dr. Zeenia Junkeer, ND (She/Her)
Zeenia was born in Colombo, Sri Lanka and raised on Atfalati land (Beaverton, Oregon). A connector, healer, and community organizer at heart, Zeenia has combined her work in social and racial justice advocacy with her training as a Naturopathic physician to work towards equitable health outcomes that center on healing and liberation through traditional ways of knowing. Zeenia is an experienced organizer, facilitator, advocate, systems thinker, strategist, and health care professional who believes in community-led and driven approaches.